Private Branch Exchange (PBX)
Our hosted PBX delivers powerful features to you straight from The Cloud. Your phone system is always updated, monitored and maintained so that you can focus on delivering great products and services to your customers.
Supported remotely by our managed services helpdesk, welcome to a hassle-free, low-cost alternative to conventional fixed line telephony. Subscription-based charging models mean you pay monthly for the users and features you need. There are many different universal IP handsets which we can advise to best suit your needs and features.
Our hosted server infrastructure is located in a Tier 3 datacentre and based on VMware virtualisation technology maximising uptime and flexibility.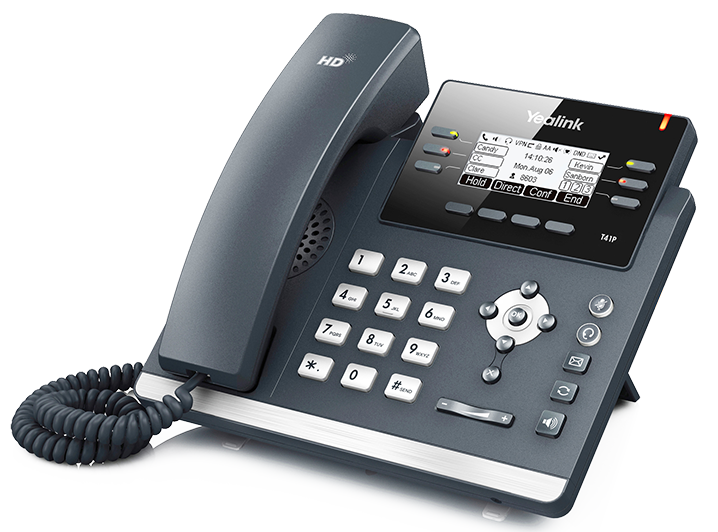 Benefits of VoIP Telephony
Web-Based Configuration
& Management
Whether a single location or hundreds, we can control your entire voice communications from a single, secure and cloud-based web interface.
Delivered as a Hosted &
Fully Managed Service
All you need is handsets, the rest is up to us and covered by your simple monthly fee.
Resilient, Nationwide Network
with 99.99% Uptime
Gain instant disaster recovery for your mission-critical voice by moving it to the cloud.
Free Calls
Unlimited free calls to UK landlines and mobiles. The only chargeable calls are international and premium rate.
Seamless Access for
Mobile Workers
Integrate your mobile phone with your hosted business voice platform, extending your office to wherever you are.
Cost Saving
With no need for ISDN and cost-effective calls routed via SIP channels, enjoy a significant reduction in your total cost of ownership.
Keep your existing numbers
Free internal site-site calls
In addition, the following functionality is available at no additional cost:
Access from anywhere
Our solution is hosted and there is no on-premise hardware required meaning your handsets are not tied to a physical location in order to operate.
Each user has the ability to connect to their phone extension via a traditional physical handset, the smartphone app or a Windows softphone client, from anywhere!
Call Centre Wallboard
The Call Centre Wallboard can help you achieve 100 per cent first contact resolution. It is a powerful tool for call centre management which enables you to direct manpower and resources to where they are most needed, getting calls answered rapidly by the right agent.
Smartphone App
Includes VoIP clients for Android and iOS which allow you to take your office extension with you anywhere. Answer calls via the office phone extension and transfer to colleagues without asking customers to call another number. Slash your company's mobile phone costs, increase productivity and make sure you never miss a call again
SIP Trunking for your business
SIP Trunks
If you need the flexibility and control of your own phone system – and either already have a phone system or are happy to buy, run and manage the phone system yourself – SIP Trunks are the right choice for you.
We take responsibility for delivering your SIP Trunking solution from the day you place your order, including the circuit, numbering, back up and engineering.
Trust Active8 for superior SIP Trunking:
Keep your existing phone number
Service implemented on our own secure and resilient core network infrastructure
Cheaper calls to mobile networks
Reduced rates to local and national destinations
Would you like to speak to one of our advisers over the phone? Just submit your details and we'll be in touch shortly. You can also email us if you would prefer.