Managed IT Services in Lincoln
"We provide first-class IT support services, designed for customers who require rapid response, high availability and minimum disruption to their business"
Our fully managed IT service provides unlimited helpdesk and on-site support, leaving you to concentrate on what you do best. If you are looking to completely outsource your IT support, we can act as your IT Manager and take responsibility for the management of your infrastructure. If you are a larger business who already has technical staff on-site, we can work with your IT team and provide complementary support to enhance your IT operation.
We would have no qualms in recommending Active8 for IT support. Active8's professionalism and ethos is second to none.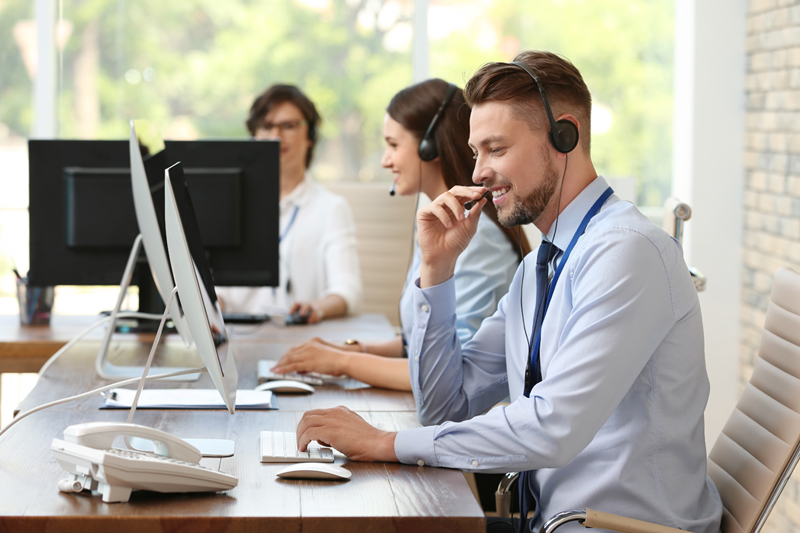 IT Support - Remote and Onsite
Tailor-made IT Support for your business. We strongly believe in working with your business to set the right plan of support that would help your business to minimise downtime and ensure business continuity at all times.
Cloud Services
Cloud services provide great flexibility in provisioning, duplicating and scaling resources to balance the requirements of users, hosted applications and solutions. Cloud services are managed by a cloud service provider, which works to ensure end-to-end availability, reliability and security of the cloud.
Microsoft Office 365
Microsoft Office 365 provides a comprehensive set of software tools and services that facilitate office documentation, communication and management tasks. No upfront installation or integration is required, other than an internet connection and supporting web browser.
Collaboration Services
Being able to access your files from anywhere, make calls from your own PBX, using instant messaging and checking your colleague's availability is nowadays a must for every business. We can help you achieve this in the most effective and most sensible way, helping your business communicate accordantly both internally and externally.
Cyber Security
Cybersecurity is a very broad category which encompasses numerous hardware and software technologies and can be applied on personal, corporate or governmental devices and networks. We can help you achieve not the most expensive level of security on the market but the right one for your business.
IT Consultancy
Active8 Managed Technologies can help your organisation tackle complex IT projects such as office moves, new CRM software deployment, website updates, expansions, contraction and acquisitions along with Office 365 migrations and much more.
Benefits of Fully Managed IT Support
Unlimited Helpdesk
& On-site Support
All issues are logged on our helpdesk where our fully trained team will work directly with you to manage and resolve your support query.
24×7 Proactive Monitoring
of your Infrastructure
Based on industry-leading technology, our real-time monitoring solutions are hard at work 24×7 automatically creating tickets on our helpdesk when issues arise.
Scheduled Services
We will automate backup and antivirus checks. We will also monitor event logs and schedule software updates.
Service Desk Reports
We provide monthly performance reports allowing you to monitor your network.
Defined Service Level Agreements
Fixed service level agreements ensuring system and business uptime, giving your business peace of mind.
Total Ownership
of all your IT Issues
We will happily liaise with any third party providers (ISP, telecoms, software providers) and resolve issues with them on your behalf.
Why Choose Active8?
Choosing an IT support partner is not a business decision to be taken lightly.
However at Active8 IT, we believe we have the right qualities to make us the logical choice for all of your IT support and outsourcing requirements. Why you should choose Active8 IT?
We employ clever people
Our team have a wealth of experience in the IT industry and through this experience, we have developed structured methodologies, that allow us to deliver innovative solutions on time and to budget.
We are pro-active
Active8 utilises the latest network monitoring technologies in order to provide a truly pro-active service. Our engineering team provides a best-advice approach to IT, offering professional, impartial advice to our clients.
Quality of service
Our combination of quality standards, adherence to best practice and excellent customer service creates a standard of service of which we're exceptionally proud.
Partnerships
Our business is built upon the close working relationships that we develop with our customers. Offering them a range of value-adding services, our customers view Active8 as an integral extension to their business, enabling them to move confidently into the future, knowing they are in a stable and rewarding long-term relationship.
We provide transparency
We provide all-inclusive service for a fixed monthly fee based around and jargon-free contracts. Real-time updates are delivered through our helpdesk keeping you up to date at all times.
Would you like to speak to one of our advisers over the phone? Just submit your details and we'll be in touch shortly. You can also email us if you would prefer.