November 1, 2013
Posted by:

Active8

Category:

Uncategorized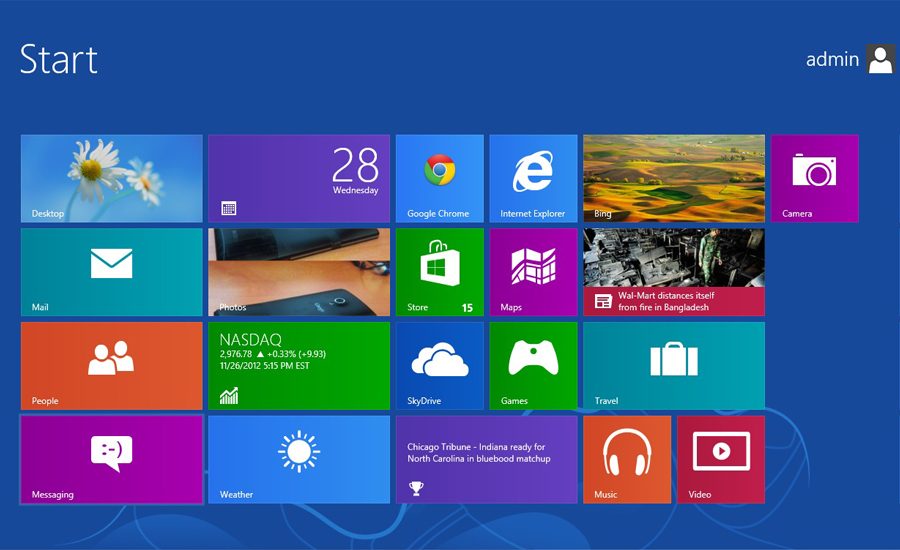 Microsoft have released the first official update for the new Windows 8 operating system called 8.1. This update addresses many much anticipated changes to increase functionality as well as make the operating system more user friendly including:
Start faster
One of the main frustrations for PC users migrating to the metro app interface was the lack of the start button. With Windows 8.1 the Start button has returned to the desktop—tap or click to get to Start. If you prefer, you can now go straight to the desktop when you sign in, or use the same background for both your desktop and Start. And see all your apps at once in the new all-apps view.
Search everywhere
With Bing Smart Search you can search once and see everything—from the web, or the settings, files and apps on your PC—and act on search results right away. Play a song, call a friend, open an app, or get to your favourite site.
Do more at once
Chat while gaming, shop while watching, or work while listening. Depending on your screen size, you can now see up to four apps on your screen at once and still use your PC with ease.
Get more apps
In the redesigned Windows Store, you'll discover apps built only for Windows 8.1, new community favourites, and personalized recommendations. This update also gives you some great new built-in apps like Reading List and Food + Drink. And now you'll be able to install your apps on all your tablets and PCs running Windows 8.1.
Use it your way
On your Start screen, there are more tile sizes, more colour options, and animated backgrounds. On your lock screen, you can see a slide show of your favourite photos and take photos—all without unlocking your PC.
Type smoothly
The updated touchscreen keyboard learns as you type, making suggestions based on what you've written. If you use multiple languages, you can type text more easily with new keyboard layouts.
Always have your files
Save documents, photos, and other files to SkyDrive automatically so you'll have them anywhere—even on another device. And they'll be safe if something happens to your PC.
Browse better
Internet Explorer 11 has faster load times, a full-screen experience that includes side-by-side browsing of sites, and real-time info from favourite sites delivered to your Start screen.
How to upgrade?
If you are upgrading from Windows 7 you can now purchase Windows 8.1 on Microsoft's Online Store shipping should be started from today. However if you are running XP or Vista on your machine the recommended way to upgrade is to purchase Windows 8 media, upgrade your machine and the download the upgrade to Windows 8.1 from the Windows Store.
The size of the update is 3.5GB on average so be patient whilst it downloads!
Despite the enhancements in 8.1 not being as radical as some users had hoped, there are a number of new features that make the operating system a more user friendly experience.