July 29, 2015
Posted by:

Active8

Category:

IT Blog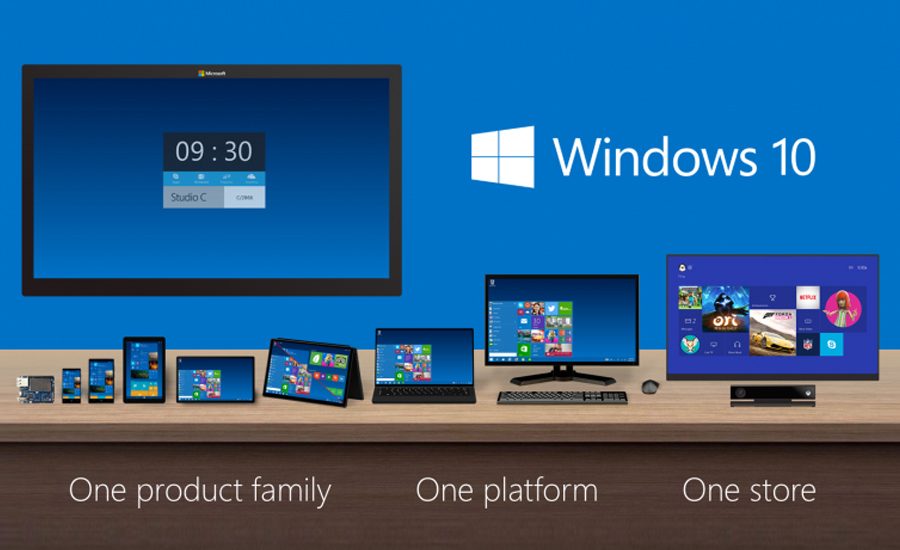 Windows 10 has arrived for consumers, but should you install Windows 10? There are plenty of reasons to embrace Windows 10, not least the fact it will be a free upgrade to users of Windows 7 and 8.1.
Why Windows 10?
Among the new features that make upgrading worthwhile are:
Windows 10 feels familiar. The Start menu is back with space to pin your favourite apps. And simple navigation means you don't need to spend much time learning anything new. If you have a convertible tablet it will switch seamlessly from desktop to tablet view automatically.
Windows 10 is easy to use and more intuitive than Windows 8; settings, folders and applications are much easier to find and tweak.
Windows 10 supports more hardware than any previous version and is quicker to start, shutdown and resume. It will work with any machine which can run Windows 7 or 8.1.
Among the many new security features is a facial recognition system called Windows Hello that you can use to login without having to type a username and password, if you have an Intel RealSense 3D camera in your computer (like the one in an Xbox Connect). A feature that will be of benefit to young children and those with special needs.
Windows 10 includes Cortana which isn't just a voice activated assistant for phones, it's built into Windows 10 and is a powerful search engine that finds content for you from your data, apps, and the internet using natural language searches.
Windows 10 includes Microsoft Edge which is the new browser that's lightweight and more standards compliant than before but will also suggest using Internet Explorer 11 (IE11) when it encounters a non-compliant page or app. IE11 will be included but Edge will be the new default browser and includes inking capabilities so you can mark-up and highlight web pages and save the annotations and screen grabs.
Windows 10 includes updated built-in apps for maps, photos, music, movies and mail plus OneNote and Outlook for free.
Versions available
Windows 10 Home: The consumer-focused desktop edition. This includes the core Windows 10 features, such as the Edge browser, Continuum tablet-mode for touch-capable devices; Cortana integration; free Photos, Maps, Mail, Calendar; Music and Video apps; and Windows Hello face-recognition/iris/fingerprint log-in for devices that support those technologies.
Windows 10 Mobile: This is the SKU for Windows Phones and small Intel- and ARM-based tablets. This SKU will include the core Windows 10 features; free Universal Office apps once they are available; and support for Continuum for Phone, allowing customers to use phones as PCs connected to larger screens.
Windows 10 Mobile Enterprise: This is a version of Windows 10 Mobile for volume licensing customers only.
Windows 10 Pro: A desktop version of Windows 10 for mobile workers, tech enthusiasts and other power users. Windows Update for Business will allow admins to opt to not receive all feature and security updates from Microsoft immediately after they are available.
Windows 10 Enterprise: This is the Enterprise version of Windows 10 that is available to volume-licensing customers. This version is not part of Microsoft's first-year-free upgrade offer, but those with volume-licensing Software Assurance customers will be able to move to this version as part of their licensing terms.
Free to upgrade
The biggest decision taken by Microsoft with Windows 10 was to offer the OS as a free upgrade to current users of Windows 7 and 8.1. Any device running Windows 7 (SP1) or 8.1 is eligible for a free upgrade within the first year. Those with older versions of 7 or 8 should use the Windows Update feature to bring their systems up to a qualifying version.
For XP or Vista users Windows 10 will be a paid upgrade. To find out more information on the upgrade path to Windows see here.
For more information on Windows 10 and to get answers to any upgrade related questions please get in touch.